NNL East 20-- Show Results
NNL East - Official Press Release
The Tri-State Scale Model Car Club is proud to announce the results of NNL East 20, March 25, 2005 in Parsippany, New Jersey. We would like to thank our sponsors, vendors and participants. Everyone came together in the great spirit of sharing the hobby to make NNL East 20 a great success! Thank you all for another great year!
Models On Display: 1,853
Overall Attendance: 1,310
$1 for each attendee is donated to the International Model Car Builders Museum through our "Grow The Hobby" Fund.

Raffle to Benefit the Internationl Model Car Builders Museum $350
Shirt Sale to Benefit the Museum $120
Thanks To: Georgia Marketing Productions and George Bojaciuk
Winner:
John Agugliaro of the Liars Club, New York
1:6 Scale Turbo Offenhauser Engine
Total Raised To Benefit The International Model Car Museum: $1780
---
NNL East 20 People's Choice Awards:
NNL East is not a contest. People's Choice Awards are chosen by popular vote ballot. The intent of an NNL event is to take the focus off of competition, creating an atmosphere of camaraderie and sharing of idea and techniques. Many great friendships start at NNL East!
---
The John Slivoski Award
Best In Show
1955 Chevrolet Dealership Diorama -- Ron Ward
---
Show Theme "I Could've Had A V-8"
Any Non V8 Vehicle
1949 Chevrolet Ambulance (six cylinder) -- Chris Moore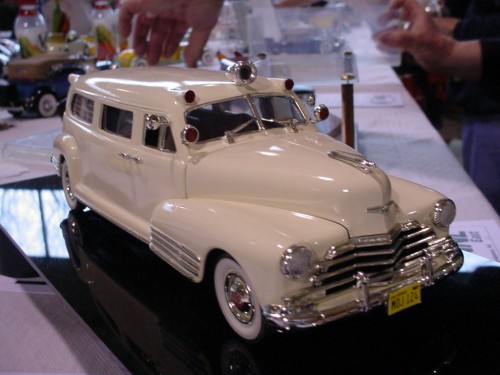 ---
Show Sub-Theme "CAR-TOON Cars"
Chevrolet Grand Sport -- Gary Kulchok
---
Special Web Theme

Revell 2006 Mustang Kit
2006 Flamed Mustang -- Bob Pettine
---
Best Junior Award
1970 Plymouth Rapid Transit Road Runner -- Brandon Mroz
---
Joe Cavorley Award
For The Model Joe Would Have Appreciated Most
1934 Ford Pickup Train -- Tex Ouderkirk
---
The Official NNL East Photo Album:
It's a virtual model car show! Nearly 2,000 photos from NNL East 2006!
Click Here To Go To Photo Album
---
Fans And Friends NNL East Photo Albums:
El Camino Billy Kingsley's NNL East Album
Gary Kulchock's NNL East Album
John Sharisky's NNL East Album
---
Thank You To Everyone Who Made NNL East 20 Great!